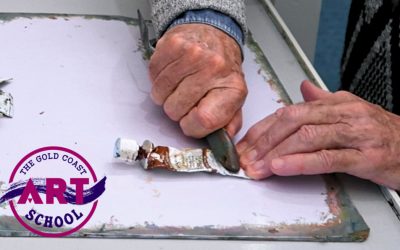 Oil paints are expensive, so try this paint saving tip to help you save money with your oil paints! Learn how to squeeze more paint out of paint tubes. This week, Stephen talks about another paint tube problem: how to get ALL of the paint out of your paint tubes! This...
read more
We're excited to show you how to easily cover an old canvas, so you can reuse it and paint over it at home. This is an excellent way to reuse or recycle old boards, or even turn boards into canvases for your acrylic or oil painting. You can use this to paint over...
read more
Jess Buntrock
A big hello and virtual high five for checking out our school blog! We'll be updating this pretty regularly with upcoming classes, workshops and art tutorials (ie: lots of freebies for you!) Get in touch if anything looks like your cuppa tea. We're excited to make this a creative hub for you.
Got A Question? Contact Us!