Art Classes for Beginners (Adults)
Each year, we run our popular Beginner Foundation Course. If you've never picked up a paintbrush, or it's been a while since you did – this is a terrific course for you! Even some of our long-time students love to re-take this course to refresh their skills.
Please see Courses for more information
Open Art Classes for Adults
Our art classes for adults run almost all year round! These open art classes allow you to create beautiful artworks, with tuition from our highly experienced instructor, Stephen Buntrock. Casual, relaxed and above all, fun! Most students primarily work with oils, but you are welcome to explore acrylics, pastels, sketching and watercolours.
Sessions are $40, payable on the day or before class. We offer discounts for multi-days and families. Must book.
You will need to bring along your own art kit and artwork, and we have space to store larger works here if you'd like to do so.
MORNING SESSIONS
Tuesday, Wednesday, Thursday – 9:30-12:00
EVENING SESSIONS (Extra fun & social!)
Tuesday, Wednesday – 6:30-9:00
Art Classes for Children & Teens
Our classes for children and teens run alongside the QLD State School terms every year. Students come to our art classes to learn skills and techniques that help support their creativity, problem solving skills and knowledge of the arts.
Their first class is FREE! We invite students to have a trial with us, meet the other students and tutor, and talk with mum or dad about what they'd love to do after their trial.
We accept students as young as 6 , however, this is a "case by case" basis. We've found students aged 8+ are better prepared and able to both learn and enjoy the artistic process.
PRIMARY STUDENTS: Monday, Tuesday, Wednesday, Thursday & Friday
HIGH SCHOOL STUDENTS: Tuesday, Wednesday, Thursday & Friday 
Classes are $27 per lesson, invoiced by the term. We will accept students at any point in the school year, if we have availability.
All classes start at 4:00pm, and finish at 5:45pm.
Contact us to book for TERM 4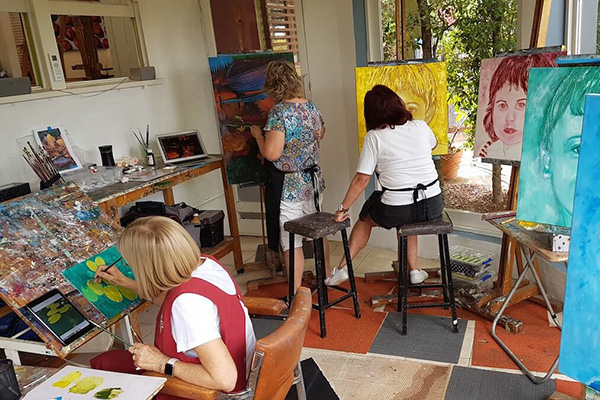 Classes
Find out about our classes for adults, children and teens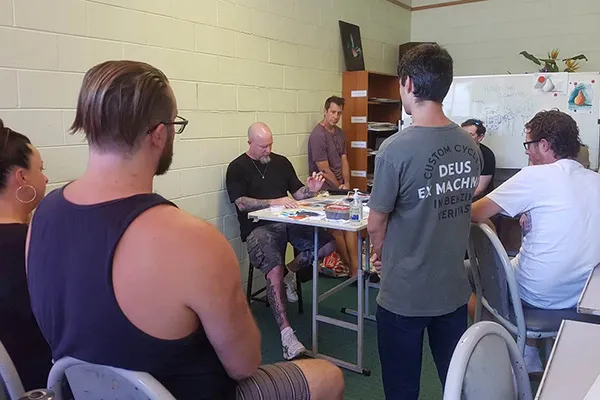 Workshops
Join one of our exciting art workshops, or run your own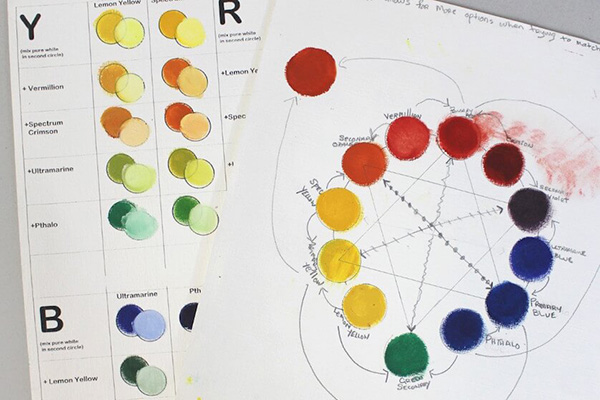 Courses
Learn new art skills with on of our courses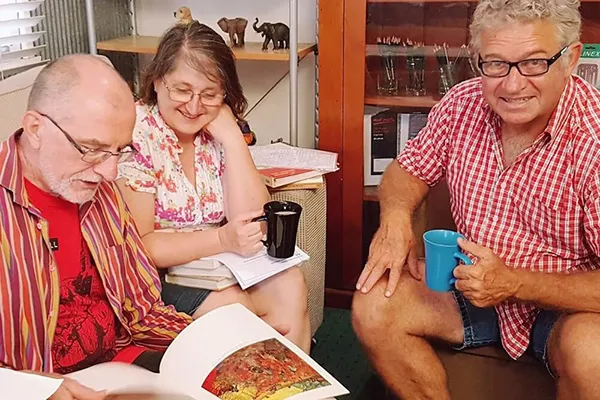 Tutors
Read about our experienced tutors, and school history
Keep Updated
Want to be notified of our latest classes, courses and offers? Join our free mailing list today. No spam, just quality art content from the Gold Coast!