Painting Day For Parent & Child
If you're a mum or dad with a younger kiddo, we'd love to have you along for our fun painting day! With no experience necessary, this creative afternoon aims to build fun memories between you and your child.
Our accomplished tutor Natasha will teach you and your little one how to paint a starry cityscape! All materials are included, and you each get to take home your own finished canvasses too.
Children should be aged 8-12, but chat to us if they're slightly outside that age range!
WHEN: Saturday October 17th 2020
TIME: 1pm – 3pm
COST: $97 (ALL MATERIALS INCLUDED)
Art Problems: SOLVED!
Multi award-winning illustrator Tony Champ will solve your art problems!
Maybe you're struggling with drawing faces accurately? Or you just can't quite mix the colours you wish you could? Or maybe you need help with composition?
Join Tony for his next monthly workshop experience, where his goal is to solve your art issues, and save your work. All types of painting and drawing are welcome! Get professional tuition in a relaxed, and most definitely fun environment with other like-minded folk.
These workshops are not for beginners. Please bring along your work and kit. Students must be aged 18+
WHEN: Saturday October 24th
TIME: 10am – 3pm
COST: $79
Introduction To Watercolour
Come join our popular watercolour sessions with James McKay, and learn the tricks and techniques you need for successful painting!
One of the best pieces of feedback we receive is "I love how James teaches, he makes it so easy to understand!" So we're super lucky to have James presenting not only a morning but an evening watercolour painting session with us here at GCAS.
In these sessions, you will learn:
• What are transparent washes, and how to use them
• How to control and enjoy the process of wet-in-wet painting
• How to use light and dark to create depth in your work
• What brush techniques you must know to work quickly and effectively
When you book, please tell us if you prefer an AM or PM session, as we have limited spaces for each.
WHEN: October 12th, 19th, 26th & November 2nd, 2020
TIME:
AM session: 9:30-12:00
PM session: 6:30-9:00
COST: $279 (ALL MATERIALS INCLUDED)
Beginner Watercolour Workshops
Have you already got a bit of watercolour wet-in-wet technique worked out? Are you keen to learn how to paint ocean waves and water? Then come along to our Beginner Watercolour sessions!
These Monday sessions with James McKay are the perfect "level up" if you've been dabbling a bit and would love some more professional support.
In these sessions you will learn:
• Further explorations of wet-in-wet and wet-on-dry techniques
• Colour interactions and layering techniques
• How to achieve water reflections and how to make water look more credible
• How to paint seascapes, beaches, waves and rock formations
When you book, please tell us if you prefer an AM or PM session, as we have limited spaces for each.
WHEN: November 9th, 16th, 23rd & 30th, 2020
TIME:
AM session: 9:30-12:00
PM session: 6:30-9:00
COST: $250 (ALL MATERIALS INCLUDED)
HOST YOUR NEXT WORKSHOP WITH US
We're lucky to have two spaces available here at our school for workshops. We invite local artists, crafters and even those who dabble in digital arts and social media to teach here.
If you would love to teach and share your creative knowledge, contact us and share your workshop idea! We'll help organise the best time for your workshop, and can offer social media marketing packages to promote your workshop for you.
Hire cost:
1 – 4 hours: $45 per hour
4+ hours: $180 total for half/full day hire
Hire of an entire space, either our house studio or large open classroom
Access to kitchen with tea, coffee, fridge and microwave
Use of standing easels and desktop easels
Use of painting equipment (within reason, as organised prior to workshop)
Use of our painting cleanup area
Access to a funky old-school projector
Use of whiteboard and pens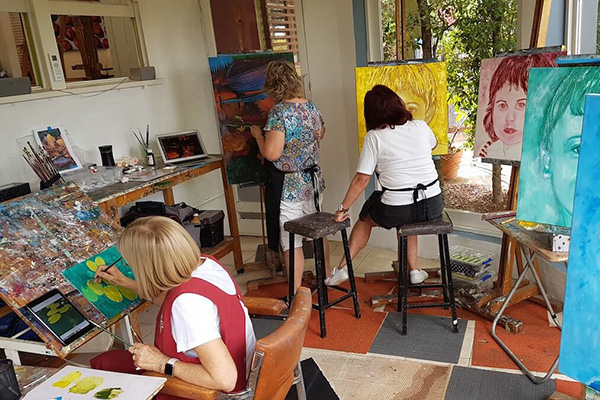 Classes
Find out about our classes for adults, children and teens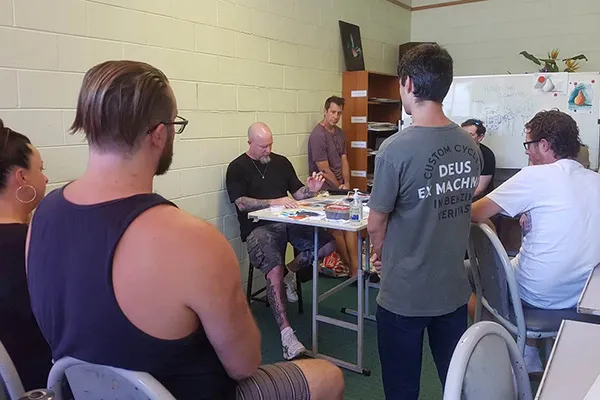 Workshops
Join one of our exciting art workshops, or run your own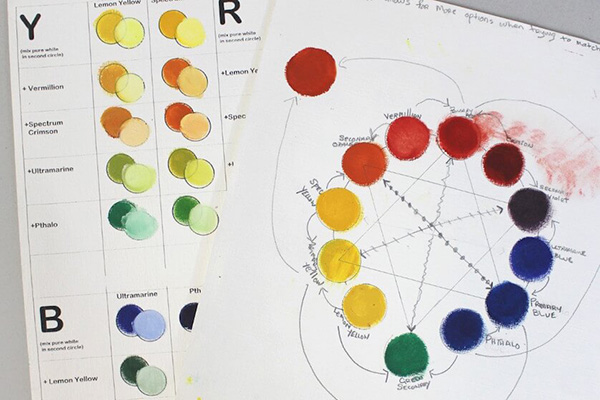 Courses
Learn new art skills with on of our courses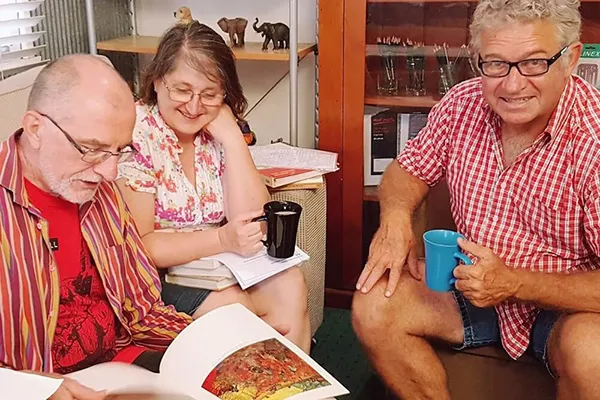 Tutors
Read about our experienced tutors, and school history
Keep Updated
Want to be notified of our latest classes, courses and offers? Join our free mailing list today. No spam, just quality art content from the Gold Coast!