Introduction To Watercolour with James McKay
One of the best pieces of feedback we always receive is "I love how James teaches, he makes it so easy to understand!" So we're super lucky to have James presenting not only a morning but an evening watercolour painting session with us here at GCAS.
In these four sessions, you will learn:
• What are transparent washes, and how to use them
• How to not only control, but enjoy the process of wet-in-wet painting
• How to use light and dark to create depth in your work
• What brush techniques you must know to work quickly and effectively

And of course, a heck of a lot more!

When you book, please tell us if you prefer an AM or PM session, as we have limited spaces for each.
WHEN: May 10th, 17th, 24th & 31st
TIME: Mornings are SOLD OUT. We now only have our evening session time remaining (6:30-9:00)
COST: $279 (Includes ALL your materials, paper & tuition)
HOW TO BOOK: Please call or use our Contact Form to check if your preferred time is still available. We will then send you an invoice for payment. Simple!
Very limited places available, first in best dressed…
HOST YOUR NEXT WORKSHOP WITH US
We're lucky to have two spaces available here at our school for workshops. We invite local artists, crafters and even those who dabble in digital arts and social media to teach here.
If you would love to teach and share your creative knowledge, contact us and share your workshop idea! We'll help organise the best time for your workshop, and can offer social media marketing packages to promote your workshop for you.
Hire cost:
1 – 4 hours: $45 per hour
4+ hours: $180 total for half/full day hire
Hire of an entire space, either our house studio or large open classroom
Access to kitchen with tea, coffee, fridge and microwave
Use of standing easels and desktop easels
Use of painting equipment (within reason, as organised prior to workshop)
Use of our painting cleanup area
Access to a funky old-school projector
Use of whiteboard and pens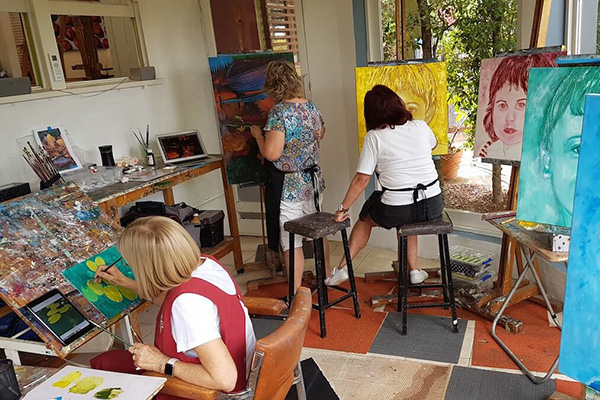 Classes
Find out about our classes for adults, children and teens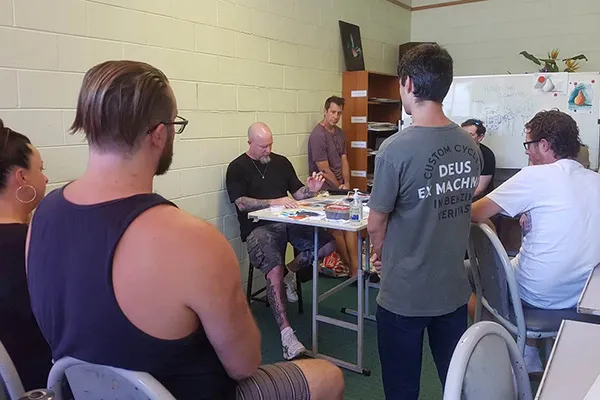 Workshops
Join one of our exciting art workshops, or run your own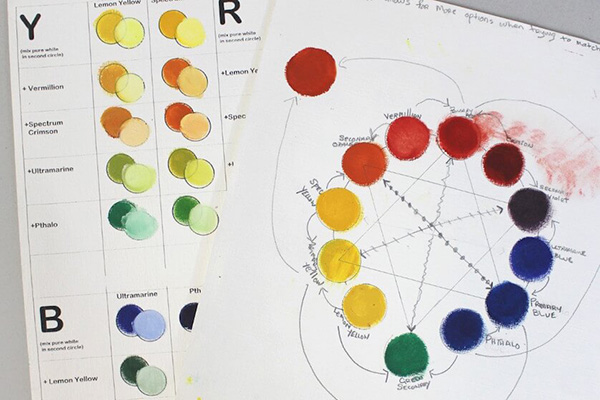 Courses
Learn new art skills with on of our courses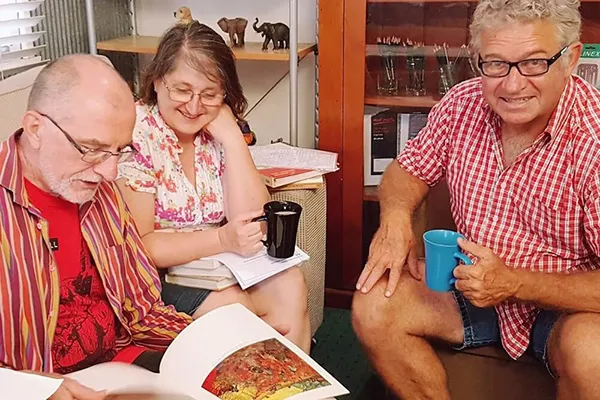 Tutors
Read about our experienced tutors, and school history
Keep Updated
Want to be notified of our latest classes, courses and offers? Join our free mailing list today. No spam, just quality art content from the Gold Coast!